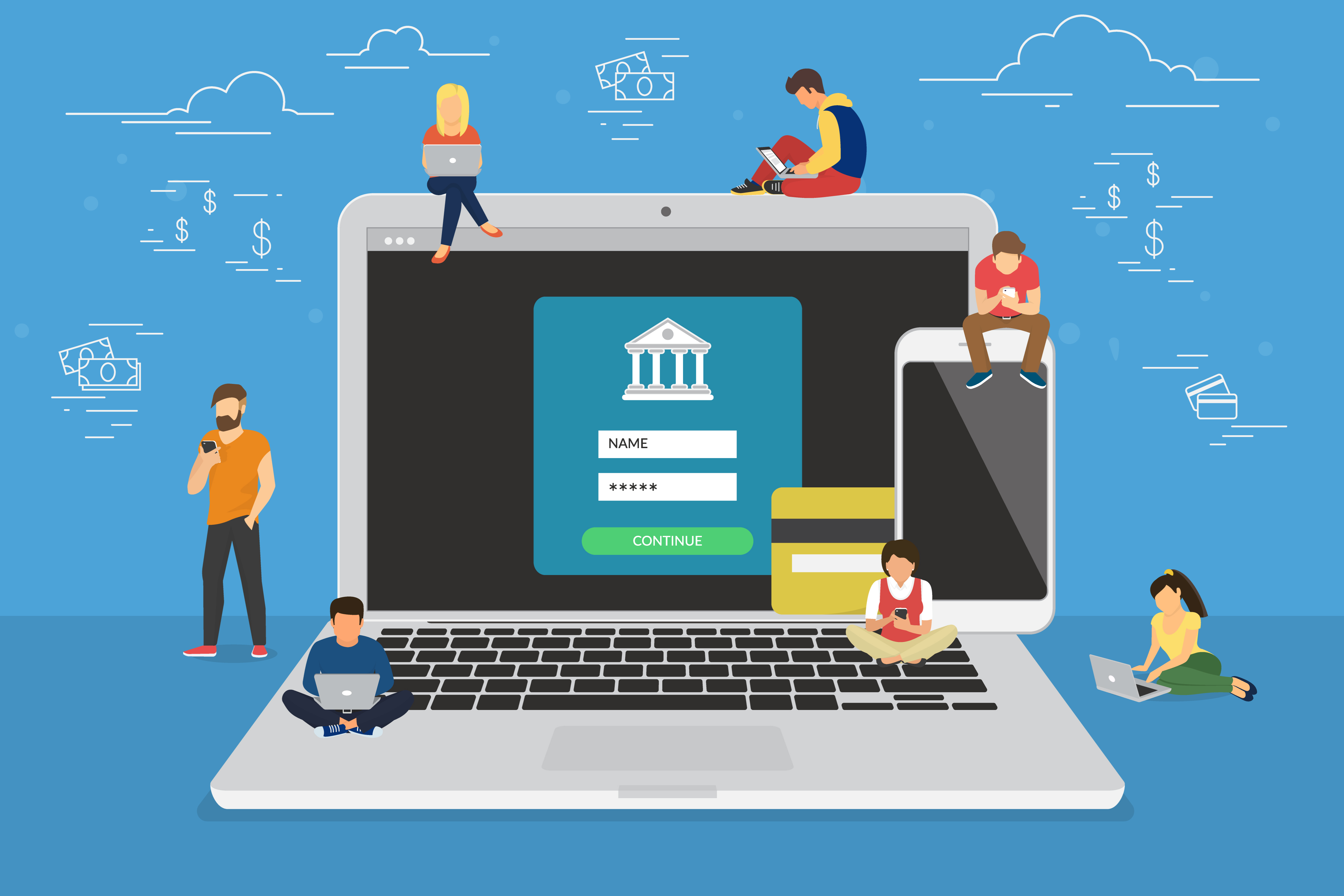 Although much more apparent after the COVID-19 lockdowns, this partnership was inevitable. The increasing demand for digital servicing made the digitization of lending necessary. That digitization is made possible by Fintech solutions.
I recently met with over a dozen senior bank executives during a three-day Fintech Meetup. Meeting with representatives from financial institutions as well as fellow Fintech companies outlined how the bank-Fintech partnership is so powerful and why it took months of lockdown for the banking industry to realize it. The conversations that ensued validated our operating hypothesis: banks need Fintech support to succeed.
How Pandemic Exceptions Became Policies
2020 was a rude awakening. Banks faced the harsh reality of limited resources amidst the sudden influx of PPP loan applications. They could either adapt to meet the insane volume of new clients or stick to "business as usual" despite the very unusual circumstances. Fintechs also needed to evolve their understanding of the current marketplace and demonstrate true agility in the face of rigid standard procedures. Banks were forced to deliver a more seamless, digital, and client-focused experience while (some) Fintechs proved their mettle with innovative streamlined solutions.
The new modus operandi proved that even the most longstanding and traditional of financial institutions can change. And some very important lessons were learned. Namely that digital transformation was not as obtrusive or destructive as once feared. On the contrary, with the increased demand for contactless online servicing, easy accessibility of data, and more efficient workflows, digitization is now preferred. Enter: Fintechs.
Why Banks are More Willing to Work with Fintechs
The need for digital platforms was only part (albeit a large part) of the equation. Regulations and processes were changing on a weekly basis. And the Fintechs that flourished were the ones willing to innovate and adapt alongside the financial institutions they serviced. Having a team member able to not just carry their own weight, but to further the team as a whole is a vital asset, especially during such tumultuous times.
The bank-Fintech partnerships of 2020 and today are dynamic. And it's less about what particular product is being offered and more about the larger project. Fintechs are included in the marketing strategy and work with the financial institution to develop ways of better connecting with the client. Both benefit from the additional perspective, knowledge, and expertise. For banks, this helps to acquire and retain more clients. For Fintechs, the partnership gives insight into possible product gaps and different market approaches.
Despite initial hesitancy from banks, the embrace of Fintech solutions has been a major success. Collaboration—combining traditional client and loan onboarding services with automated platforms—really can help everyone. Banks can effectively serve more clients, clients gain a more streamlined and convenient interface, and Fintechs get paid.
What Makes a Good Bank-Fintech Partnership
As stated above, banks are looking for Fintechs willing to collaborate. This requires an alignment of goals and values along with more immediate product demos. After a quick call to discuss our software platform, for instance, Vikar clients will request a demo. Maybe it's because the pandemic forced rapid change, or because seeing really is believing—the bottomline is that more and more banks want to see demos faster.
Good bank-Fintech partnerships are founded on mutual trust and are built to survive (and overcome) any obstacles encountered along the way. And there will always be another obstacle, like navigating the use of third-party platforms or ensuring client data security. The most successful partnerships are made of people just as willing to venture forth into the unknown, just as committed to client needs, and just as determined to find a solution as you are.
Vikar Technologies combines modern technology and deep industry experience to help banks digitally transform their business. The Loan Lifecycle Management and Client Lifecycle Management solutions provide workflow automation and data aggregation with open APIs for the front, middle, and back-office. We enable our customers to onboard and maintain clients and loans in a complete, end-to-end digital experience resulting in straight-through digital processing.
We feel strongly that locally-based banking and wealth management firms are vital to the strength of our communities, and our ultimate goal is to help them flourish.
Summary
As evidenced by conversations with banks and Fintechs, the bank-Fintech partnership has been solving more than pandemic-driven problems. It took a pandemic to recognize our synergy, but now that we have, digitization of the banking industry is easier than ever.
I think this is the beginning of a beautiful partnership.