Tiers of Automation: From Point to Fully Integrated Solutions

Adam Bieser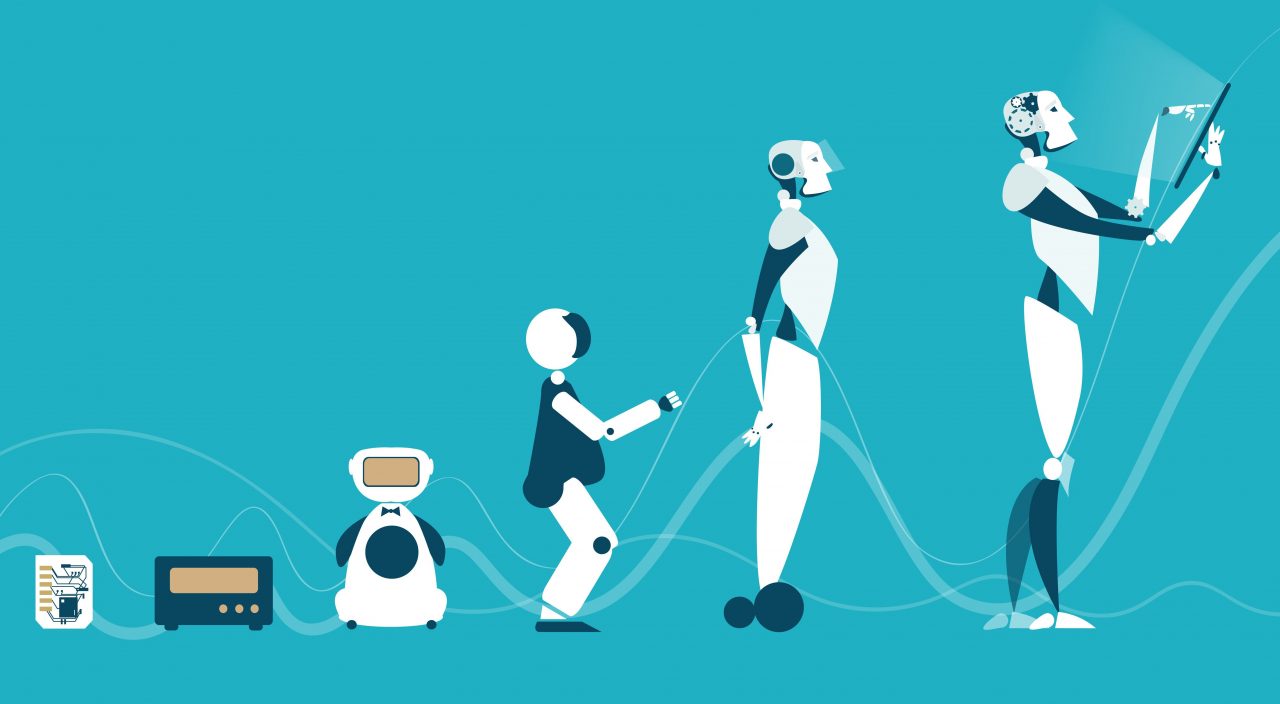 This is the first part of a 4-part series on the Journey of Automation, exploring emerging automation tools, technology, strategies, and innovation.
There's an abundance of automation tools for banks to incorporate into their business strategy. However, automation for the sake of automation is not the best course of action. I've seen plenty of organizations struggle with automation because there was no plan for how these tools would fit with their overall strategy. You need a digital transformation strategy. Otherwise, you're liable to spend money and effort on something that is ultimately unusable in the long run.
Understanding the evolution of automation thinking—from point processing tools to AI systems—allows you to develop a strategy that will work best for your organization. Some options offer your business "pieces" of automation while others provide the full end-to-end spectrum. The full automated spectrum will likely give you the biggest lift for your money, but neither option is inherently better than the other.

Robot Process Automation (RPA)

RPA should be pretty familiar by now. It's a very good solution and people continue to use it. It's on the cheaper end compared to the other solutions below, but it lacks the capability to automate end-to-end.

We see clients and banks using RPA all the time for repetitive manual tasks. Instead of having an employee sitting at a desk all day doing mind-numbing data recording, an RPA bot does it. We also see RPA being used where companies struggle to get data into their core system because either they can't afford to buy the middleware layer or there's a closed system. So an RPA tool is used as a substitute for middleware to data, or it's used to gather documents from disparate systems and shared drives into a single file.

While RPA is great for repeatable, manual tasks (that are likely already being performed by an employee) RPA lacks that user interface. It's not capable of automating entire workflows. Rather, it makes existing workflow structures more efficient.

Business Process Management (BPM)
I like to break BPM down into two main areas: the UI/Process side and the integration only side. Both are major aspects of automation and process management.

There is a bit of a balancing act with BPM UI and Process. What tends to happen is that the UI is automated and streamlined. It makes for a great front-end experience. You have a beautiful UI for businesses clients and individual customers to use that only displays relevant fields and easily guides the user through the purchasing process. But what happens in the back-end? The user clicks submit and an output file is created which is then handed to the operations team. The operations team manually keys the data into the core. In other words, automating the front-end user experience is only effective if the operations team is able to keep up.

Integration only is kind of like a middleware layer. It integrates to 3rd party systems and passes data into core systems more effectively than a single RPA tool. This is a major asset. Integration is a huge part of automation. With it, entire processes can be automated rather than parts of a process. Combined with BPM UI automation, these solutions offer an effective update to your business. They are a bit more expensive than RPA tools, but they do integrate with 99% of all solutions and systems out there.

Intelligent Automation (IA)
IA is where I see most banks striving to get to within the next couple of years. This is where your automation process really gets going. IA tools combine the UI/Process and Integration aspects of BPM. Everything is built into one solution. So both front-end and back-end operations are affected. You can have something that works for your clients and your employees. With an IA system, you have one solution/one platform collecting and integrating data, and making it easily accessible to employees. And you have clean data being passed, IA provides validations in the data fields, analyzing data based on business rules before passing it onto your core in good order.
Another major benefit of IA is the ability for process intelligence. This allows you to drill down into your process and identify bottlenecks. You can then dive into those inefficiencies to see where things are breaking down. And since all that data is already there, you can run intelligence on it for how to improve the current process and avoid future bottlenecks. So, you have UI, your process, and your rules, and integration. What more could you need?
Artificial Intelligence (AI)
AI is more about the human intelligence and discernment process and the capability for thinking and data analysis than it is about any particular format or function. The AI automation is for workflow and predictive analytics and is changing the way banks operate on a fundamental level.
AI and IA kind of go hand in hand. There are definitely some IA automation solutions that are already equipped with some AI aspects. One example of this that I see a lot of are solutions that cater to KYC and account opening. There are solutions out there that can verify client documents automatically so that a new client account can be approved without requiring an employee to interact with it. Obviously, if something seems out of bounds on certain metrics, they should be reviewed by someone before being approved.
The other area AI can be really effective is in predictive analytics. In other words, AI can identify which clients might default or, even better, what products are most likely to entice them to not default. I do already see AI in the marketplace capable of making intuitive decisions for things like loan origination, loan review and account opening.
Vikar Technologies offers digital transformation without disruption for Financial Institutions. We are the only Fintech provider with flexible end-to-end software solutions that enable financial institutions to digitally transform their entire loans and deposits processes without migrating off their current systems.
Summary

Automation tends to get stuck in either a purely operational or purely customer interface perspective. But it's so much more than that. Automation has evolved from point solutions to a re-thinking of business processes. RPA and BPM tools can be used in conjunction with IA and AI solutions. But only IA and AI offer a single end-to-end package.

As automation continues to evolve, so too must your automation strategy.